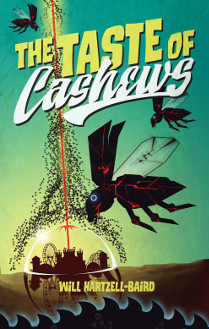 A Brief History of the Future…
Wesley Harden was an ordinary history teacher, until he was accused of leading a rebellion that doesn't exist and stealing a weapon that no one understands. Now, if he wants to survive, he'll have to outrun a devious bounty hunter, a tyrannical Empire, and a local dictator who, on the whole, would rather have been an accountant.
But along the way, Wes just might learn that some things are more important than surviving. And, while he's at it, he might even prevent a cashew-flavored apocalypse.
Available on Amazon.
Read a free preview.